Boba Fett Returns - The Loop
Play Sound
Degrassi High School is a high school in Toronto. It holds grades 9-12. The junior high that shared the name burned down in June 1990.
Notable Events
Many Events occurred at this high school.
Suicide of Claude Tanner
In 1991, Claude Tanner brought a gun on campus without the intent on shooting anyone. He went into one of the boys restrooms and shot himself in the head. Student Archie Simpson was the student who found Tanner's body in the rest room. The school did not go into lockdown, but the police were called and students were notified. Students were then let out early to their parents. The school Talent Show was dedicated in Claude's memory, and all the money went to a charity of his parents' choice.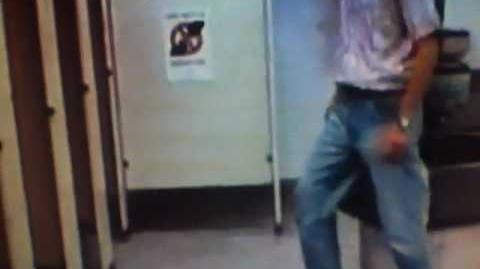 Shut Down Due To Maintence
In 1991, the school was suffering from major building problems. As a result, Degrassi High was shut down. Students from grades 9-11 were sent to other schools around the district. Degrassi High would not re-open until the fall of 2001 as the new Degrassi Community School.
Degrassi Community School
Degrassi re opened in the fall of 2001 to new 7th and 8th graders. The school then turned into a grade 7-12 school. A few years later the school turned into just a grade 9-12 high school. Students who attended the original Degrassi High consider themselves alumni from this school as well. While DHS was filmed at Centennial College in Toronto, DCS is a specially-converted former industrial bakery owned by (and also home to the offices of) Epitome Pictures.
Alumni
The classes were divided in a general program, that doesn't lead to the possibility of further education, and an academic program. Students from both programs could be required to attend special education instead of homeroom first thing in the morning if they needed.
Class of 1991 - unkown program
Class of 1992
Unknown program
General program
Academic Program
Class of 1993 - academic program
Faculty and Staff