TV taught me how to feel, now real life has no appeal
Hello. I'm Alexandria (Alex for short), I'm 22 and I'm a tad obsessed with Degrassi. I'm zoeyrivas on tumblr and loveisfolly (without the 27,haha) on twitter,reddit and letterboxd.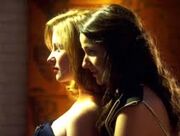 Characters I Adore (DTNG + DNC) Holly J, Manny, Zoe, Fiona, Adam, Katie, Paige, Spinner, Cam, Miles, Anya, Liberty, Marco, Ellie, Becky, Jenna, Emma, JT, Sav, Craig, Jimmy, Jane, Alli, Maya, Lola, Bianca and many more Characters I Adore (DJH/DH) Caitlin, Spike, Joey, Lucy, Kathleen, Michelle, Wheels, Snake, Rick, Snake, Erica and Heather Couples I Adore Jiberty, Fimogen, Zaya, Semma, Sellie, Palex, Beckdam, Camaya, Jaitlin, Zasha, Spane, Dratie, Jatie, Sanya, Bhandurner, Mola, Janny, Savvy J, Parcy, Kenna, Crash, Ziley Other Couples I Really Like Marimo, Shiny, Jazel, Brychelle, Raitlin, Spemma, Jonnor, Snike, Jrina, Sola Crackships: Folly J, Cladam, Camori, Santarivas (Zoe x Tori), Miles/Cam, Goldsbaker, Goldcoyne, Piley, Adam/Alli, Bhandsworthy, Jadam, Adam/Anya, Pellie, Spellie, Piley, Mori and many more Characters I Despise: Luke (obviously),Tristan, Liz, Hunter, Johnny, Declan, Derek, Jesse, Baaz, Owen Couples I Despise: Drecky, Clew, Eclare, Torrivas, Zesme, Jellie, Crellie, Cranny, Hael, Claudlin, Darco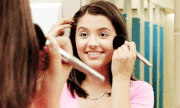 This isn't all of them. American Horror Story: Murder House, American Housewife, Beverly Hills 90210, Big Litlte Lies, Buffy the Vampire Slayer + Angel, The Carrie Diaries, Charmed, Community (S1-5), Dance Academy, Dawson's Creek, Dead of Summer, Dead to Me, Desperate Housewives, Degrassi (obviously...), Downton Abbey, The Flash, Freaks and Geeks, Friends, Gilmore Girls, Girl Meets World, The Goldbergs + Schooled, Gossip Girl, H2O + Mako Mermaids, How I Met Your Mother, How To Get Away With Murder (S1-3), Jack Ryan, Jane The Virgin, Marvelous Mrs Maisel, My So Called Life, Ozark, Pretty Little Liars, Reign, Riverdale (S1-3), Roswell, Santa Clarita Diet, Seinfeld, Shameless, Shannara Chronicles, Skins, Stranger Things, Supernatural, Switched At Birth, The Vampire Diaries (S1-4), Westworld, You, and many more
Alexandria~you're a dream to me (talk) 18:47, December 2, 2014 (UTC)
Community content is available under
CC-BY-SA
unless otherwise noted.