Hi! My name is Michelle, and I'm a major Degrassi buff. My first episode was Bittersweet Symphony (terrible choice, I know </3), and I continued watching season 12 from there. I'm not sure if I have a favorite season, but I loved 4, 5, 11, 12, and the last two seasons of Next Class. My least favorite seasons are 7, 9 13, and 14. I also thought the first two seasons of Next Class were meh.
My #1 Degrassi OTP is Drianca, and my #1 favorite character is Miles. I write a lot of essays about my love for certain characters and ships, so you'll probably see a lot of long posts and blogs from me xD.
                          They're a mess, but they're my mess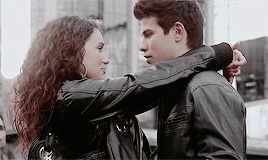 Aside from Degrassi, I am a huge TV fan. Some other shows I watch include Jane the Virgin, Friends, One Tree Hill, The Fosters, One Day at a Time, That 70's Show, Bates Motel, This is Us, and Parenthood.
As for stuff about me, I'm 20 years old and about to enter my junior year of college as a creative writing major. I am also very interested in psychology. I'm an animal lover, particularly cats and pugs. Aside from that, I don't have much else to say. I'm not really that interesting lol.
I LOVE discussing/ranting about TV shows with people, so feel free to send me a message if you wanna chat!
Other characters I really like:
Sav, Katie, Marisol, Marco, Rasha, Grace pre-NC, Dallas, Alex, Tori, Jake, Danny, Becky, Hazel
Toriles
I think these two would be a good fit. They're both the romantic type, they both have big hearts, and even though Miles is a lot more intense and erratic emotionally and behavior-wise, I think Tori would be a good influence on him. She would support him just as Maya did, but their relationship would be healthier than Matlingsworth since Tori would be in a better place than Maya was in season 13.
Elarisol
Zai got me hooked on these two, and they're also the kind of ship I normally like: the two seemingly opposite characters who come to find that they have a lot in common at the core. I also love the 'mutual dislike' ships.
Bhandsworthy
This one is completely intrigue. These two had a casual dislike on the show and I enjoyed their banter, and also how they would come together for Clare's sake. They had an interesting dynamic and I do think it would be fun to explore them, considering how different they are as people. Thanks Connor for this idea!
Adalli
I think these two would be great for each other circa season 10. Alli definitely needed a nice guy around this time, and Adam would be great at bringing her back down to earth. She would likewise be very supportive of him, and I think they could have something real, profound, and cute together. They would have a lot of fun too, since they both had upbeat and lighthearted attitudes when happy.
Krewisol
Hear me out--I think these three would make a great throuple. They had an interesting dynamic and chemistry in the show and I would love if their "friendship" turned into something more. I could see it happening during a movie night at Drew's :P
Dallanca
Not only did these two have chemistry with pretty much everyone they interacted with, but they both have similar, strong personalities. They are both fiercely devoted to and protective of the ones they love, and they also have similar attitudes and senses of humor. I think they would be great together <3
Characters:
Tristan, Zig, Peter, Post-Drianca Drew, K.C, Declan, Hunter, Baaz, Frankie, Owen, Yael, Vijay, Jonah, Johnny, Bruce, Derek, and of course all the abusive scumbags
Ships:
Triles, Zaya, Drecky, Clew, Torrivas, Cranny, Pemma, Cake, Imogeli, Crellie, Zesme, Tola, Jalli, Darco, Damian/anyone, Fadam, Sanya, Spanny, Spemma, JTanny, Sav/Ms. Oh, Anya/Dr. Chris, Gracevas, Zesmankie, Jellie, Jackogen, Jeclan, Karisol, and all the abusive ships
Naley (One Tree Hill)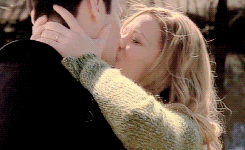 Jafael and Xiomara and Rogelio (Jane the Virgin)
Joechel (Friends)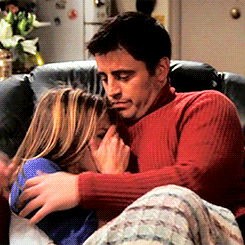 Zariana and Jonnor (The Fosters)
Jara and Peddie (House of Anubis)
Beth/Randall and Kate/Toby (This is Us)
Ben/Leslie (Parks & Rec)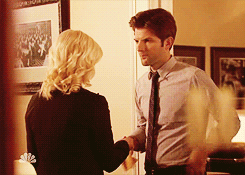 Scallison and Stydia (Teen Wolf)
Shawngela (Boy Meets World)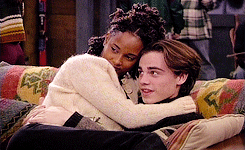 Mel/Joe (Melissa & Joey)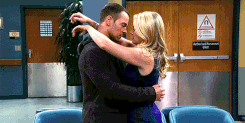 Community content is available under
CC-BY-SA
unless otherwise noted.